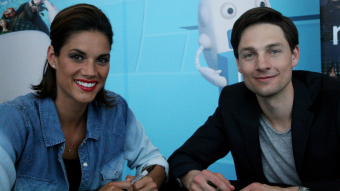 Good news to all fans of Global's hit series Rookie Blue: Season four starts tomorrow night at 10 p.m. ET on Global.
Season three ended with Andy (Missy Peregrym) and Nick (Peter Mooney) accepting offers to join an elite, covert task force without being able to tell anyone. The pair winds up working to infiltrate a meth pipeline, when things go awry.
The new season will see actor Gregory Smith (who plays Dov Epstein on the series) taking his first crack at directing a handful of episodes.
Can't wait until tomorrow to get a sneak peek of the new season? Check out the season four trailer from Global.