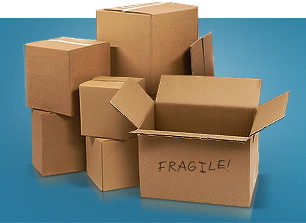 Have you recently moved or are in the works of moving in the near future? It's already stressful enough with the packing, cleaning, and so many other responsibilities that are known with moving, why add getting your TV services set-up to that list of worries? Here at Shaw Direct, we make it easy for our customers to get settled in their new home and help create a warm welcome.
The whole process is just one easy step: Give us a call! Any one of our representatives (available 24/7) can help get you going; just let us know the address of your new location and we'll set-up an installation with a local installer on an open date that suits you best. As an added bonus, our Move Program is little to no cost for our existing customers! Have you had the services for over 12 months? Then the Move Program will cover the cost of a new dish installation at the location, as well as the installation of one receiver completely free of charge! Any additional receiver installs will be done at a highly discounted price of half off regular receiver installations – $25.00. Have you not had our services for over 12 months yet? Still no need to worry! The new dish install and the first receiver install together cost $25.00, and any remaining receivers needing to be hooked up are likewise $25.00 per receiver.
Make sure to pack up your receivers and remotes with everything else, but when it comes to the dish just leave the current dish at your old location and rest assured we'll hook you up with a brand new dish with the newest technology at your new home. We recommend calling as much in advance as possible so we can ensure having the best availability for installation dates at the new location. Lastly, for those customers moving to an apartment or a condo most installers will require written permission from the landlord to be presented at the time of install so they can move forward.
Now that you've got all the info on our quick and easy Move Program, be sure to kick up your feet and relax while enjoying Shaw Direct service from day one in your new home!
*ke